Who we are?
shorebirds.pl is a Team

Mirosław Żarek - bird watching is his hobby, and an ideal way to spend free time, for over 30 years now. He lives in Police, near Szczecin, northwestern Poland. For over 20 years Mirek's passion is also bird hand carving. He had carved over one thousand pieces of a one hundred species - most of all (but not only!) shorebirds.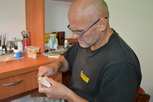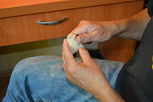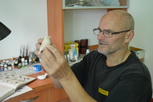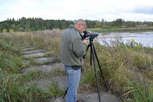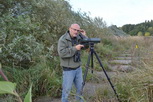 Sławomir Popek - bird watching is his hobby and a job at the same time for over 20 years. He lives in Szczecin, northwestern Poland. He runs a company which is engaged in the monitoring and analysis for any type of investments such as road constructions, power lines, and wind farms. He also helps and consults farmers to introduce eco-friendly farming methods in the framework of the common agricultural policy of the European Union.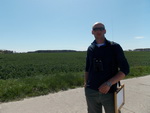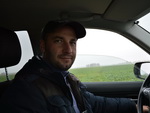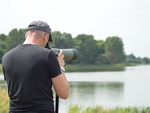 We know each other for more than 20 years, and we do observe birds together. For more than five years now we work and create our figurines together. Through this collaboration we have improved sculpting techniques and we have introduced some extra touches and details such as: feet, ornamental head feathers, open beaks, and nicer-looking bases. We are currently working on several co-designed objects, which will soon appear in our offer. Of course, those objects are connected with our common passion - shorebirds in particular and birds in general. We hope you will find it interesting and attractive.

We will be more than happy if our figurines find place in your home!



In case of any questions - contact us!

e-mail: info(at)shorebirds.pl